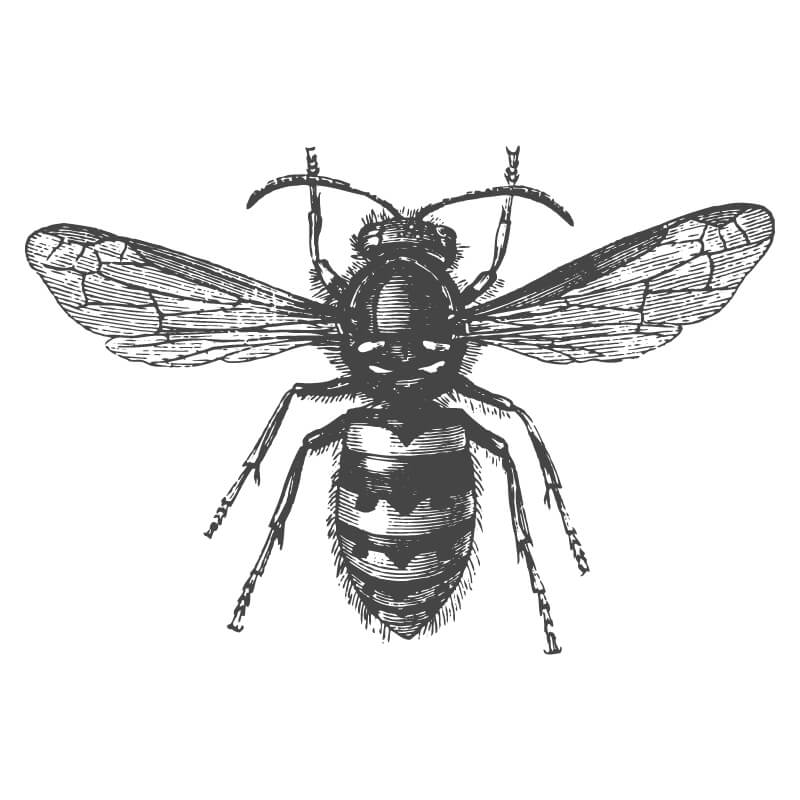 Cera Alba
Why we use this:Beeswax forms a protective barrier on the skin's surface, shielding your skin from harsh weather and environmental irritants. It is non-comedogenic (non-pore blocking), allowing the skin to breathe freely and making it particularly beneficial for acne-prone and sensitive skin. The protective barrier formed by beeswax also locks in moisture to prevent water loss, helping your skin stay soft and hydrated, enhancing skin elasticity, and helping to reduce signs of aging.

Beeswax is a natural humectant, meaning it not only locks in moisture, but also draws moisture to the skin. It is anti-allergenic, anti-inflammatory, anti-oxidant, and anti-bacterial.

It is also an all natural stiffening agent in cosmetics.

We source our beeswax from Bedillion Honey Farm, a small, family owned apiary just down the road from our shop. They go to great lengths to care for their hives responsibly and they treat their bees like family.
Production Method: Extracted from hives
Source: Wild Honey Bees in Southwestern Pennsylvania
Products made with Beeswax