Hand crafted for clean living
Our story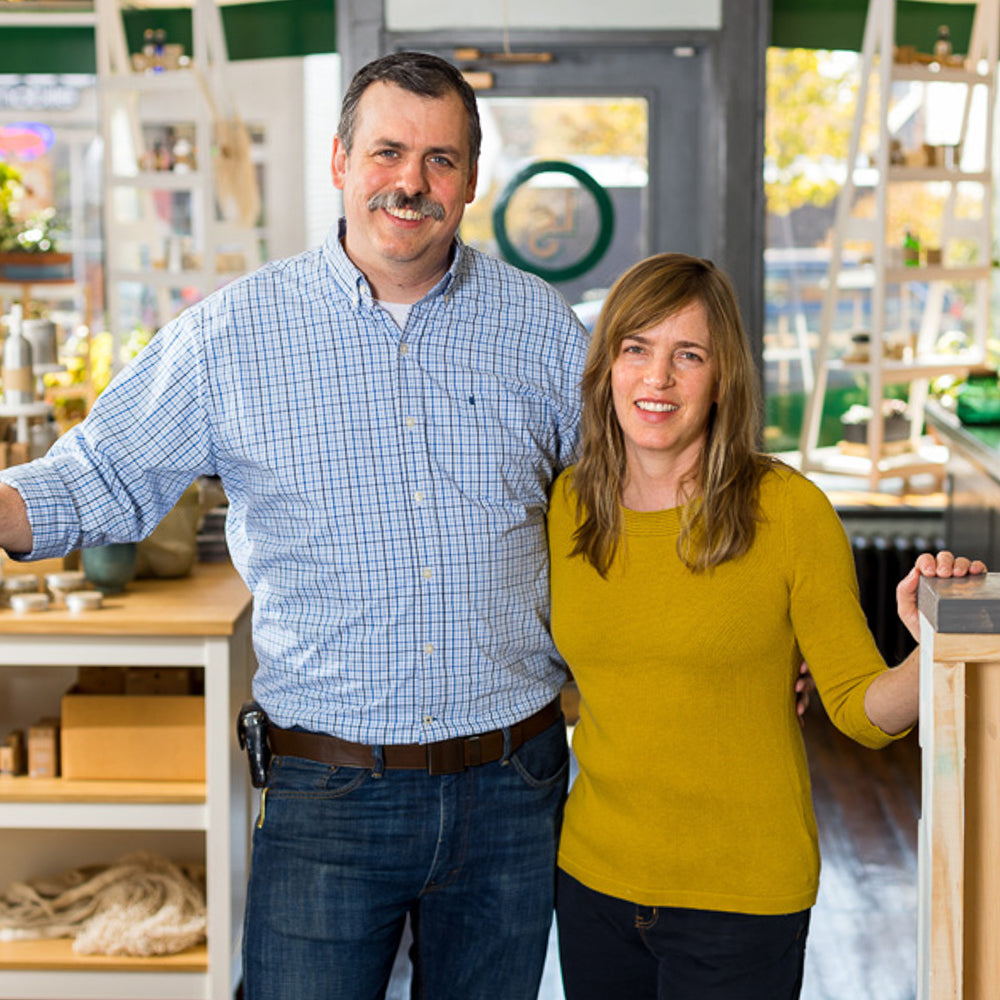 ABOUT US:
Here at Lovett Sundries, we are excited about making your everyday routine special with our finely crafted apothecary stock.
We started making soaps after taking a closer look at what was in most personal care products we could buy at the store and thinking, we can do better! Our friends and family loved our extra gentle soap bars and begged us to make more. That's what got us into the sundries business. Now we carry a full line of wares that can be savored and enjoyed with pride in knowing that you are supporting real people making real things.
Handmade:
Lovett Sundries is a family company working out of Pittsburgh, Pennsylvania. We offer a line of handcrafted soaps, grooming, and cleaning products that are carefully measured, mixed, and packaged by our own hands. We like doing things the old-fashioned way; it's slower but more satisfying, and in the end, it makes our products better and more meaningful. 
All Natural:
All natural can mean many things and it is, all too often, used as a marketing trick. For us, it means using things that come from the world around us in the simplest way possible. We do our best to use unprocessed ingredients. We only use essential oils for our fragrances. Small batch manufacturing means we are up close and personally engaged with every step of the process. If you're ever curious about one of our ingredients, just ask and we'll tell you everything we know. 
PLASTIC FREE:
Although we are small, we know that the ingredients, containers, and packaging we use in our products make a big impact on the world. That's why all our of containers are recyclable. The packing and shipping materials we use are re-purposed, post-consumer, or recyclable; preferably all three! From the harvest of raw materials to the shipment of finished goods we're always thinking about how to reduce our footprint.
2022
This year we fully settled into our new space. We've expanded our capacity and staff. We feel so proud to have this storefront and workshop right on the main road in town. You can follow it straight to the point in down town Pittsburgh.
Oh and our kids are growing like weeds. They're in Kindergarten and 2nd grade! 🤯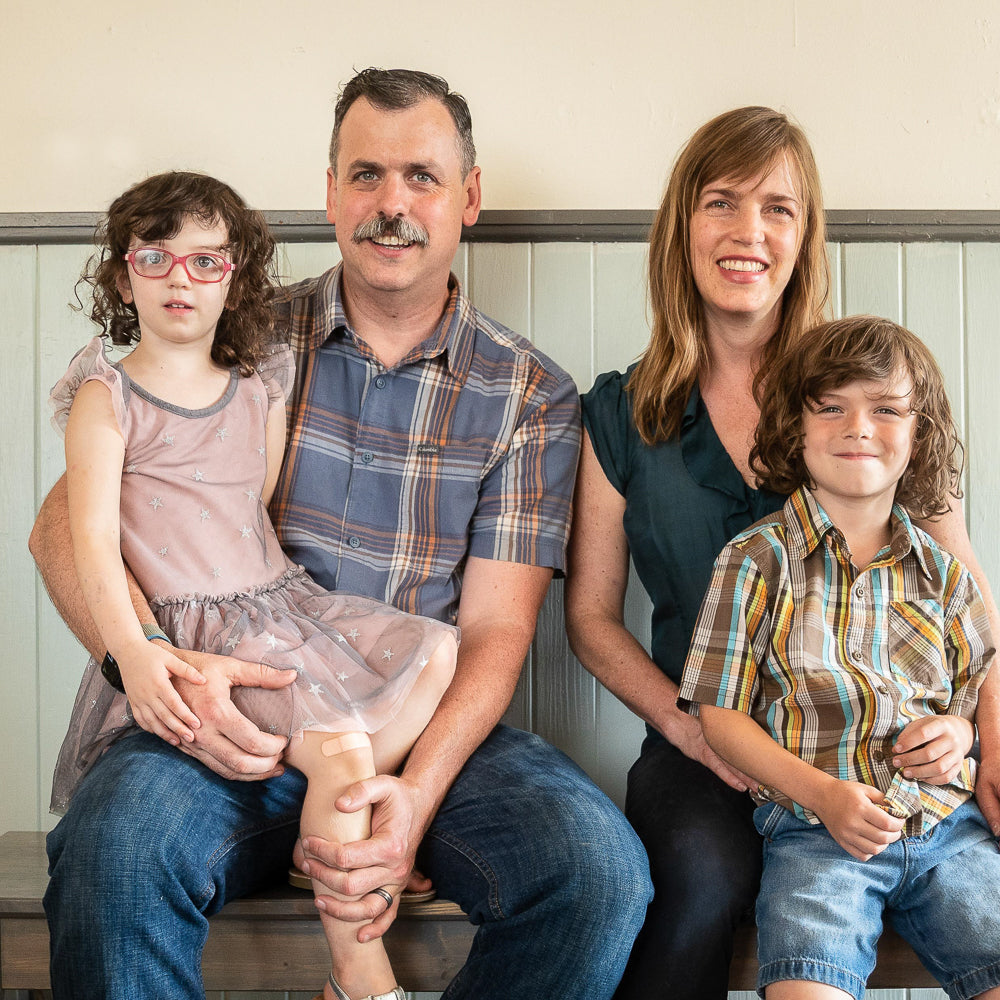 2021
In the midst of the pandemic, we moved into our new location just a few blocks from our first shop. It was a big leap of faith to move into such a large old building but it has been the perfect home for us.
Our oldest started first grade and our shop is just a few blocks from their school which is just a few blocks from our home. We are so fortunate to walk them to school and stroll on into work every day.
2020
This was a big year for us. 2020 was hard in so many ways and we've never been more grateful for the support we received from our loyal customers.
We were afraid that the pandemic meant we were going to have to close our doors, but we were busier filling orders than ever before.
It was tricky with a pre-K and kindergartner in the shop with us, but somehow we managed to keep up production while managing zoom kindergarten. (Thank goodness for Disney+!)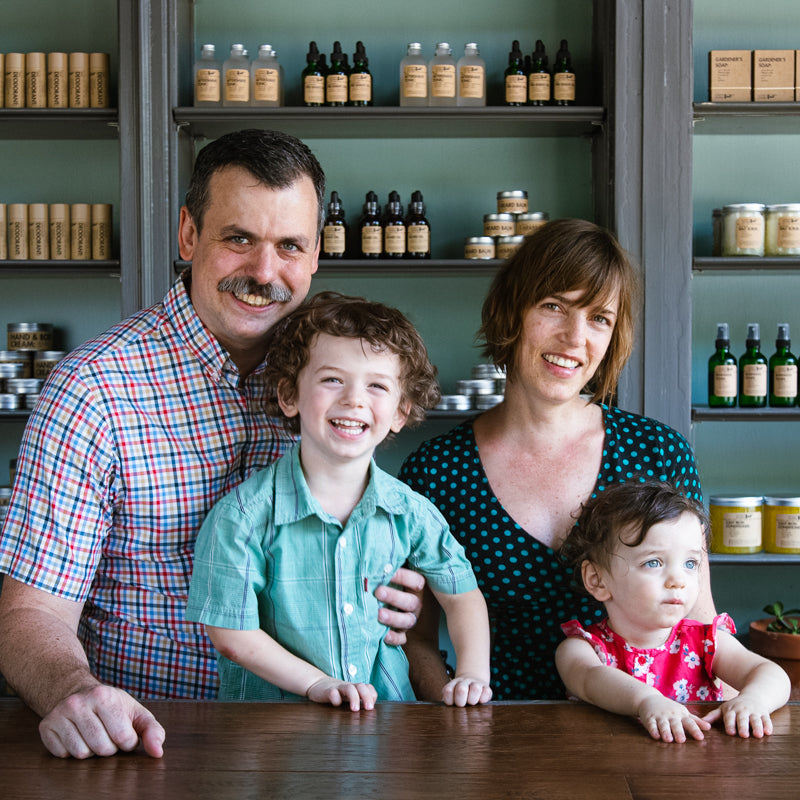 2019
This was a great year for us. We secured some larger accounts and began developing our first white-label products for clients. The kids are in daycare full time and we're both finally working full time on the business. (We had no idea the challenges that awaited us in 2020! 😬)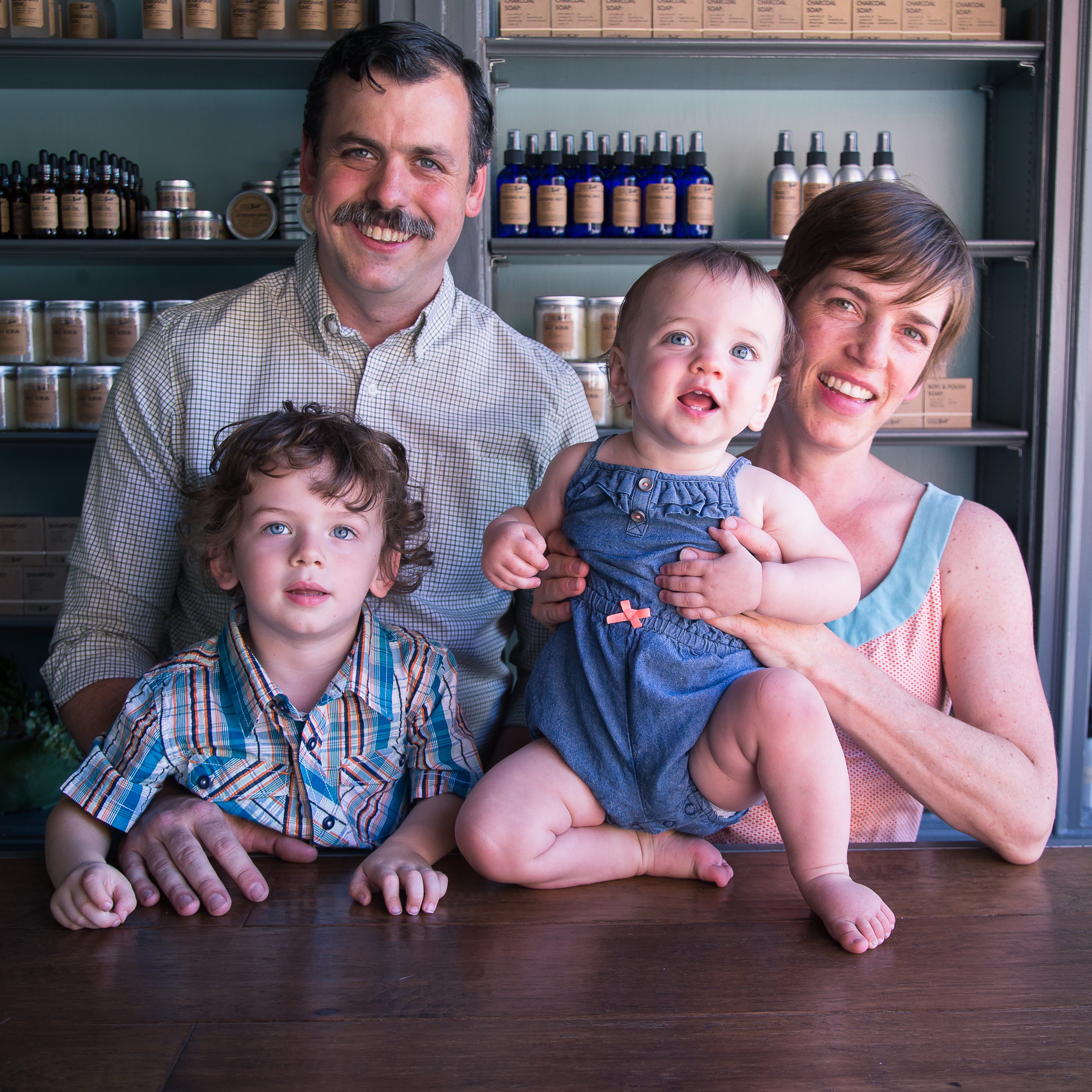 2018
We took our kids to New York City this year to join us at a wholesale trade show, NYNOW. We had a great time showing them our old stomping grounds where we met years ago.
2017
We added a new "staff" member this year. She's not ready to write ad copy yet, but it won't be long. It turns out 2 kids is more than twice as much work as one!
2016
We moved in to our first brick and mortar location just down the road from our home. Our son learned to walk in this shop while we learned what being small business owners was all about. (We were both a little wobbly at first!)