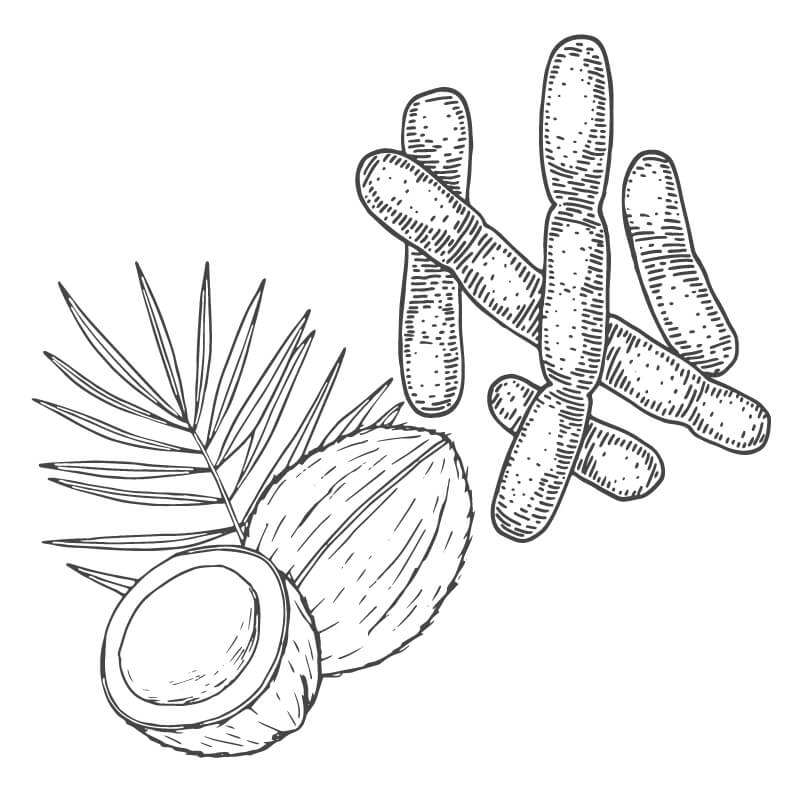 Lactobacillus & Cocos Nucifera
Why we use this:The brand name for our preservative booster is AMTcide Coconut. It is a naturally derived preservative booster which prevents the growth of fungus, specifically yeast and mold. It also provides moisturizing and conditioning benefits in skin and hair care applications. It is paraben free, formaldehyde free, non GMO, vegan compliant, and is on Whole Foods Acceptable Premium Preservative List.

AMTicide Coconut is created by fermenting coconut fruit with Lactobacillus. Lactobacillus is a type of bacterium that makes lactic acid and is among the most common probiotic found in food such as yogurt and kimchi. Lactobacilli are a significant and beneficial part of the human digestive system.
Production Method: Fermentation (with Lactobacillus)
Source: Lactobacillus & Coconut Fruit
Products made with Preservative Booster